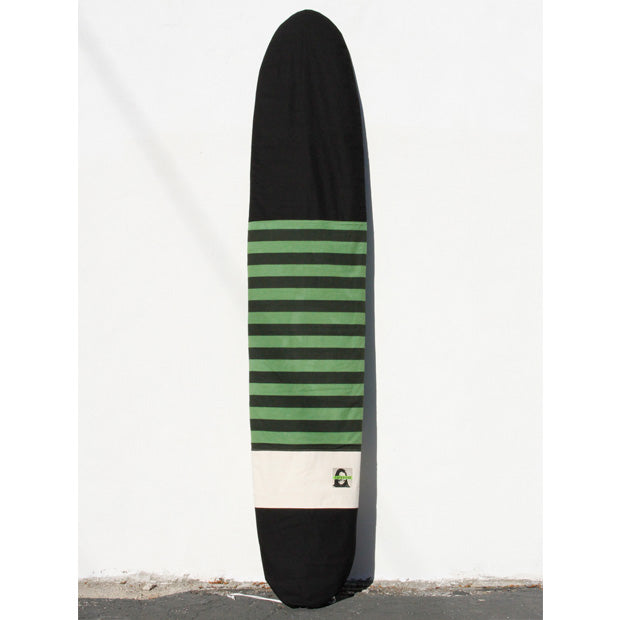 The latest one off batch... if you see one you like below hit us up at heygreenfuz@gmail.com.
1. BoogadaBoogadaBoogada The 9'6 BoogadaBoogadaBoogada Bag with liner & log slot for the Homie Brophy at RVCA. Sonny had this piece of dyed green stripes that kinda reminded me of Brophy and a Screeching Weasel conversation we had. So we pulled that out, added some black & white canvas panels, handed it over to Cassie to get down on and walla.
2. Burnout The 9'6 Burnout with liner & log slot. Sonny's been experimenting with some different dye jobs on fabrics. This one started out as a natural white canvas and got dyed and bleached a few times, giving it a yellowish, purple, stoney washed look. We paired it with black & white panels. Look for a few more dye jobs coming to the site soon.    
3. Brown Bag The 9'5 Brown Bag with liner & log slot for Travis at Mollusk. Travis wanted something simple & clean and we've been wanting to do a solid bag for a while. Stoked to get a solid in the mix!    
4. Landshark The 9'6 Landshark with liner & log slot. This bag was made with the lady logger in mind... then ending looking up a little sharky, or killer whalish... ??? Feminine or not we like it and think it fit well with the girl we had in mind!