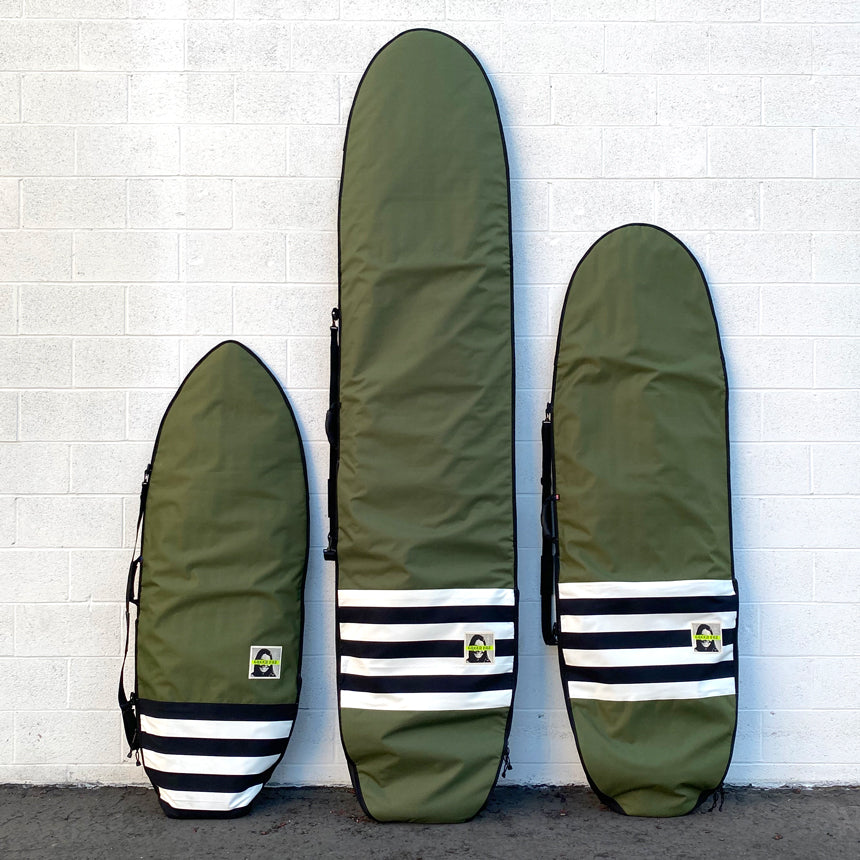 By request, we've released a new run of our Pendleton padded bags, in fish/shortboard, mid & longboard sizes. We use the highest quality materials we can find and believe they are in line, if not arguably better, than most major label surf bags, just sayin! Made in California.
The Green Fuz Pendleton board bag has an olive green denier polyester exterior with stripe canvas panels on front & back. There is a white nylon interior with 1/4″ padding and comes equipped with a durable handle, padded strap and hard plastic loops, clips & zippers. Fin slots are on both Mid & Longboard sizes.
Shop the Pendleton: Fish/Hybrid, Mid-Length & Longboard.